Latest posts by Vada Voices
(see all)
Photo by howling red on Unsplash
Love animals? Then why not plan a vacation where you can get up close and personal with your wild side?
It's never the same just watching wild animals on the Discovery Channel. With these hotels, you have a unique opportunity to relax among some of the most incredible wild animals in the world. We are not talking about going to the zoo but interacting with them in the comfort of your hotel.
Imagine waking to see an elephant passing by or seeing a giant giraffe standing near your bedroom window. Of course, it goes without saying that you should follow the hotel's health and safety policy to the tee – wild animals can be dangerous – but with the right precautions, a trip to one of these hotels could be life-changing.
Check out these cool hotels, and you'll never want to stay in a regular hotel again.
Giraffe Manor
This intimate hotel in Nairobi, Kenya lets you get the unique opportunity to get personal with Rothschild giraffes. You can feed, walk and share breakfast with them. You need to carry your camera to make sure you take the perfect shot in this once-in-a-lifetime experience. The profits they get go to support the African Fund for Endangered Wildlife.
The Lapa Rios Eco Lodge
The Lapa Rios Edo Lodge is in Costa Rica on a private, thousand-acre reserve. It is the only place in Costa Rica where you'll encounter four types of monkey: spider, white face capuchin, howler and squirrel. You're also likely to meet local wild animals walking the short distance from your room and the pool – for example, the many exotic birds native to the island.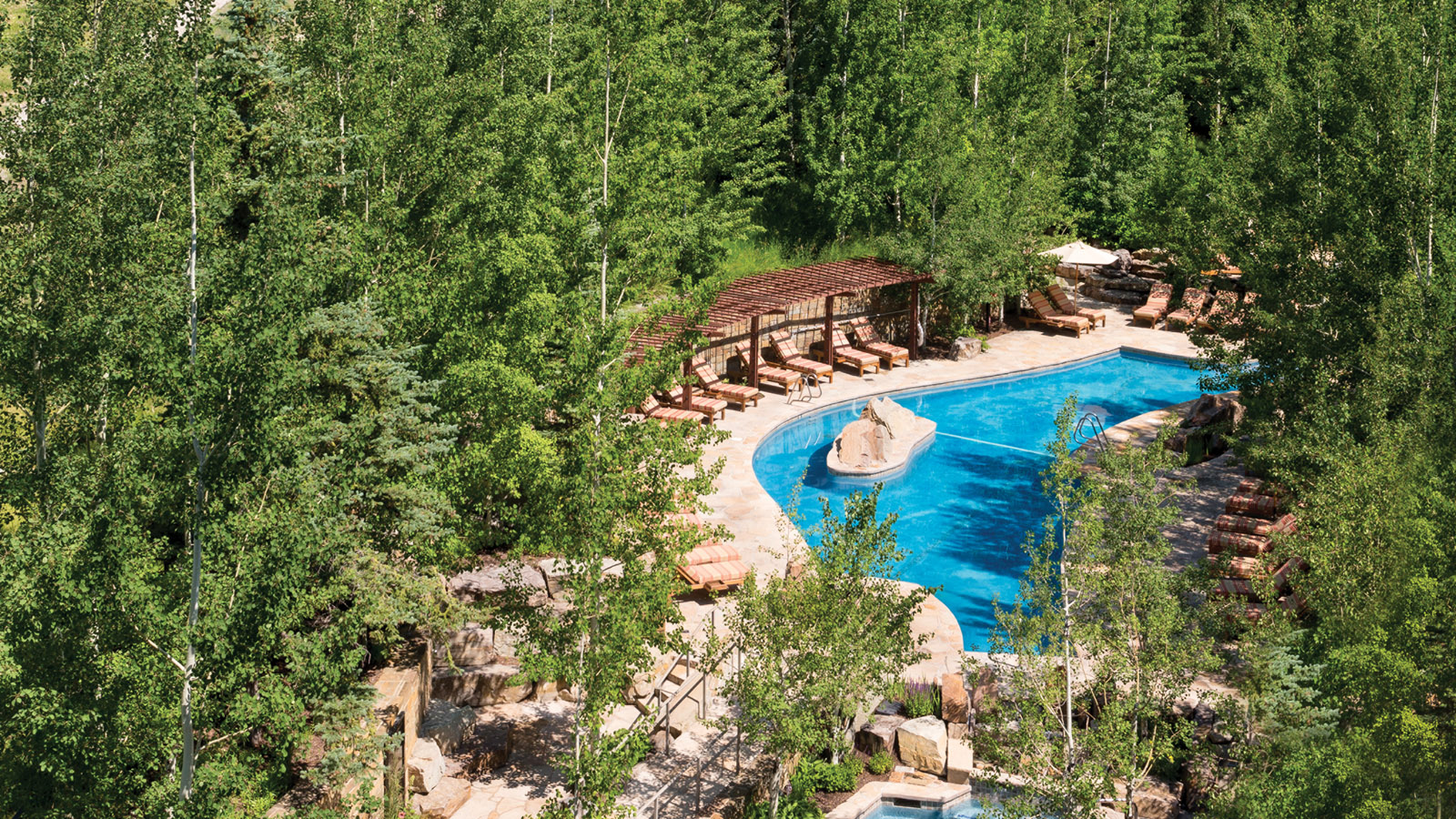 Four Seasons Resort Jackson Hole
This resort in Wyoming covers a 40-mile stretch of the Rocky Mountains. It is surrounded by the spectacular Teton Range making it a perfect winter getaway. The animals won't greet you at the doorstep, but they're close enough to watch. You can view the local wild animals of America in their natural habitats, such as bears, bison, elk, moose, and elusive wolves.
Disney's Animal Kingdom Lodge Resort
This resort is in Orlando, Florida. Its inspiration comes from the traditional African kraal. You might think you're in Africa as you take a walk around, where you're likely to come across more than 30 species of African wildlife. You'll get to see everything from gazelles to giraffes roaming from your window.
Makanyane Safari Lodge
Makanyane Safari Lodge is within the Madikwe Game Reserve in South Africa. Suites boast floor-to-ceiling glass windows to view the passing elephants. The lodge is famous for being a 'big five' resort where you're likely to see the five legendary African animals: lions, rhinos, leopards, elephants and buffalos. Also, you get a chance to see the cutest baby animals.
Hilton Waikoloa Village
This resort is on the sunny Kohala Coast of Hawaii. You get to swim with dolphins which arguably makes this the best vacation ever. You can play, feed, or even touch them, guided by the resort's marine mammal experts.
The Manta Resort/Underwater Room on Pemba Island
The magic of the Underwater Room happens off the coast of East Africa below the surface of the water. You get a 360-degree view which is surrounded by panes of glass under the Indian Ocean. How cool is it to see shoals of reef fish swimming by right from your bed? Doesn't it sound like paradise?
Some Facts About Wild Animals
According to Harvard University, about 30,000 species go extinct per year, which is approximately three per hour.
The population of wild animals on earth decreased in size by approximately 52% in 1970 to 2010, according to the World Wildlife Fund.
In the world, 4% of mammals are wild animals, 36% are humans, and 60% are farm animals according to United States National Academy of Science.
Approximately $20 billion per year is made by illegal wildlife trafficking throughout the world, according to the United States Fish and Wildlife Service.
Save Wild Animals!
There are many ways to save wild animals, and you can make a huge difference. You can:
Volunteer: There are volunteer programs where you get a chance to feed wild animals and take care of them.
Adopt: Wildlife conservation organisations have such programmes, such as the World Wildlife Fund.
Visit: You can visit wild animals ethically at home, such as in national parks, zoos, and aquariums.
Speak Up: You can share your passion with your family, friends, and colleagues. Involve people in stopping wildlife endangerment.
Conclusion
When planning your next vacation next time, ry one of these animal-friendly hotels to have the experience of a lifetime.
Let us know in the comment box below what you think about these hotels and the experiences you've encountered.
Author bio
Ronald Pratt is a guide, traveller and travel writer. Feel free to visit my Twitter and own blog gearexpertguides.com.